Rebirth and Regeneration: Salt of the Art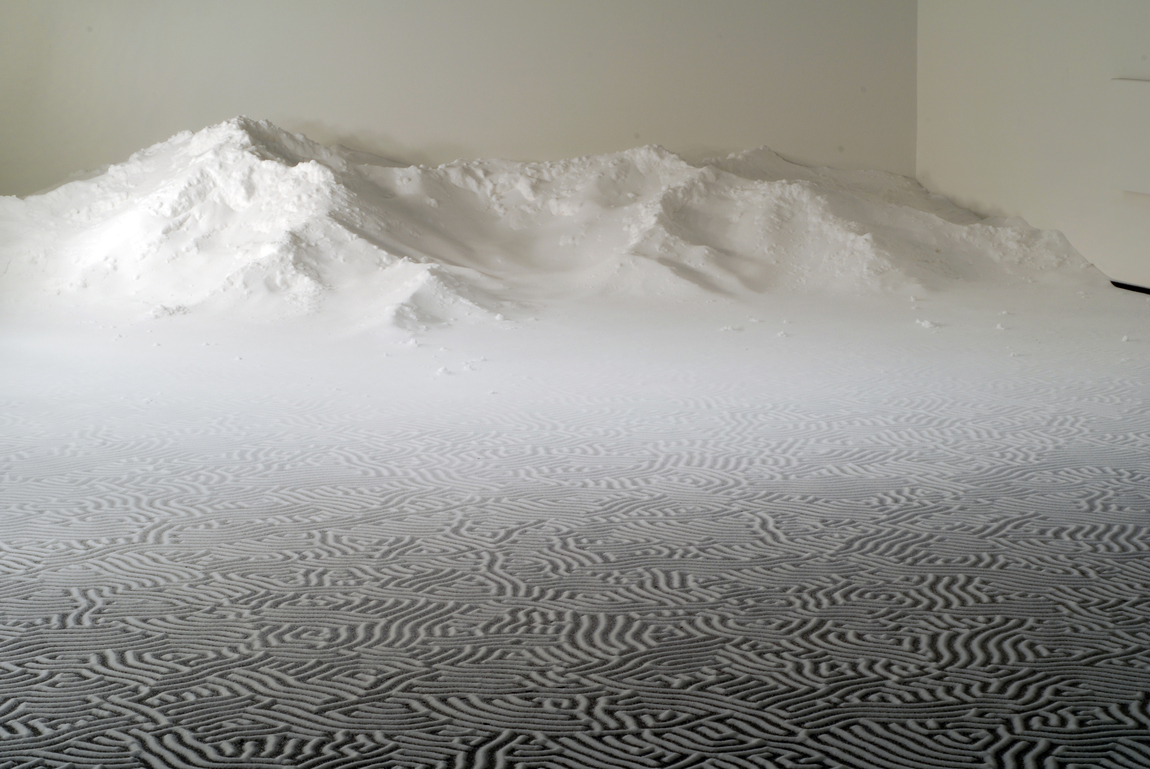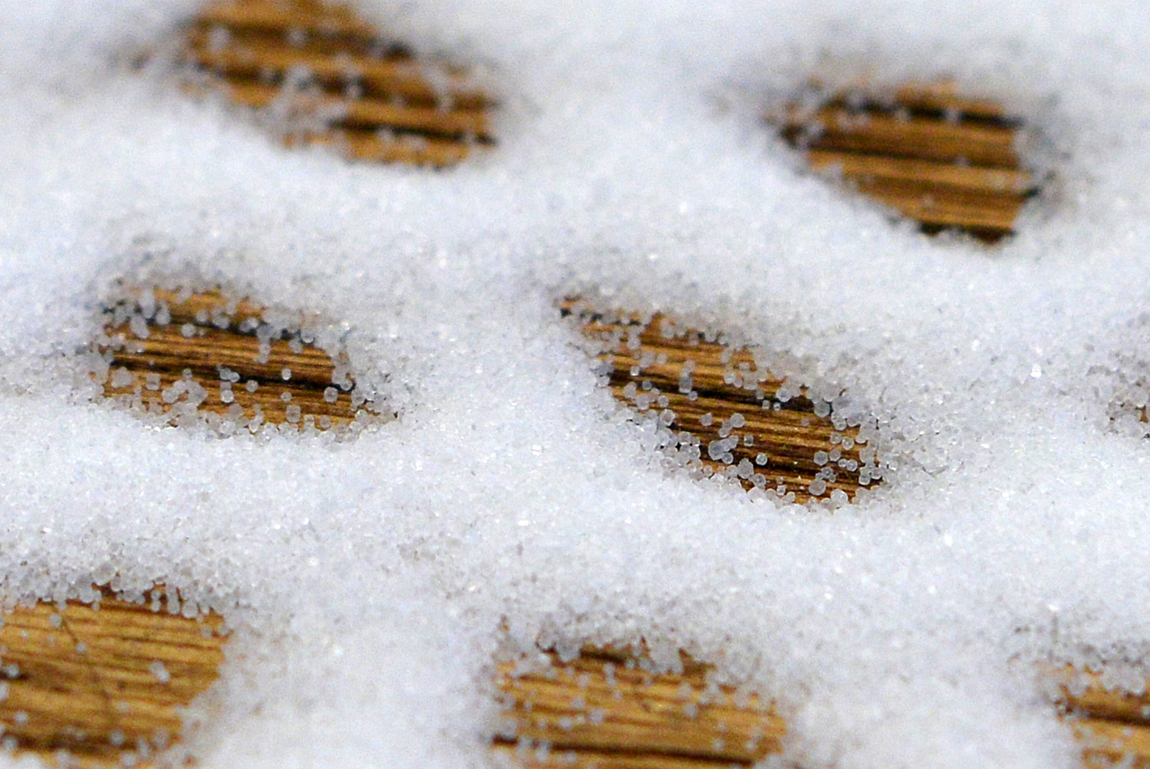 Motoi Yamamoto has created numerous art installations around the world during the past several years using only salt.
Ever since he lost his sister to cancer, Yamamoto has been exploring different mediums of expression to overcome his sorrow. One day, he thought of using salt, which symbolizes purification in Japanese culture -- it is even used as a part of funeral ceremonies.
His exhibition, Meikyu (Labyrinth), took 250 kilograms (more than 500 pounds) of salt to complete. He worked meticulously for 10-20 hours a day to finish this large installation piece. Though its size is very large and could appear overwhelming, it gives off an air of calm tranquility.
Salt has very special meanings for Japanese. For example, you will see Sumo wrestlers throw salt before the match. In ancient times, Japanese purified themselves by dipping in the sea, and that ritual evolved into using salt for purification or cleansing of the spirit—-and to ward off evil spirits. Japanese believe that salt is essential for life energy, and it is considered a symbol of life. Salt contents in body fluid are considered to be similar to that of seawater, and many cultures feel that this mirrors a belief that life came from the ocean.
On the last day of his exhibition, visitors are asked to help in breaking down the installation, collecting the salt in a bag and encouraged to spread it in their chosen sea. This helps complete the cycle of life.
Yamamoto used to feel sad about the end of show. But, once this ritual to visit the beach with people who experienced his art started, he now appreciates the symbolism, and he can smile on the last day.
We look forward to seeing his more of his ever-evolving works of art.
山本基(やまもともとい)さん、塩を使ったインスタレーションアートを世界各地で展開し、日本人にとっての清めを意味する塩をいろいろなかたちで紹介して来られています。最愛の妹を癌でなくし、それを乗り越える過程でいろいろな表現を探していた山本さん。ある日、お葬式でお清めに使われる塩を素材に制作を考えた事がはじまりだとか。
写真で紹介された作品「迷宮」では250kgもの塩を使って1日10-20時間の根気のいる作業を繰り返します。圧巻の大きさであるにかかわらず、静謐が漂います。
古来より海に身を沈めて穢れを清めてきた日本では、お清めに塩を撒く慣習があります。塩は人間の生命エネルギーに不可欠なものであり、生命力の象徴。体液中の塩分と海水の塩分とは非常に似ていると言われており、まるで人類が海から発生した事の証明のようです。塩は生命の循環の象徴ともいえます。
インスタレーションの期間が終わるとビジターが作品を自由にくずして袋に入れて持ち帰り、それぞれが好きな海に戻すというのが慣例だそう。山本氏は以前は寂しい気持ちになっていた展覧会の終わりを、観客と一緒に塩を集めるイベントで終える事により、逆に笑顔で迎える事ができるようになりました、と語っています。
常に変わり続ける山本さんの作品の、今後の進化を見守っていくのがとても楽しみです。